Biggest & Better Than Ever
The 2018 Breeders Halter Futurity will kick off September 12th in Des Moines, Iowa, and considering the projected payouts and anticipated class totals, the event is expected to be bigger and better than ever. With entry counts like 63 in Senior Weanling Fillies and 39 in Yearling Mares, it's apparent that the nation's top horses and competitors have planned to attend.
As of 7/23, the largest class sizes are as follow:
Amateur Yearling Mares- 25
Amateur Sr Weanling Colts- 25
Yearling Geldings- 27
Jr Weanling Fillies- 27
2-Year-Old Mares- 28
BHF Jr Weanling Colts 28
Amateur Sr Weanling Fillies- 32
BHF Sr Weanling Colts- 36
Yearling Mares- 39
Sr Weanling Fillies- 63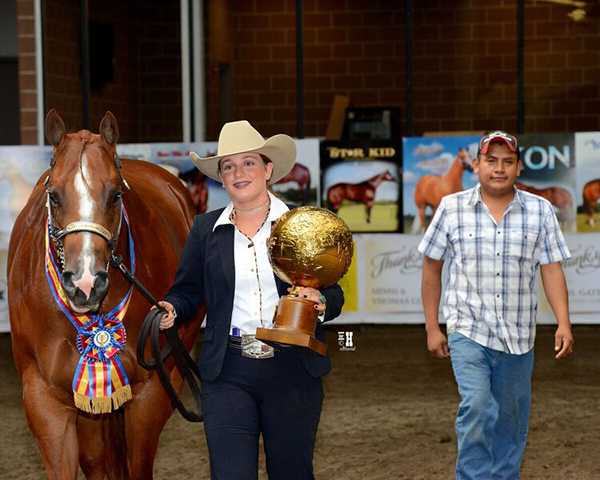 With this many horses and competitors in attendance, they're better be some incredible prizes up for grabs. Like always, the BHF has coordinated a number of speciality bonuses for Owner/Breeder/Exhibitors, color horses, DIY exhibitors, and youth handlers. Check out the projected payouts.
Amateur Sr Weanling Colts and Fillies classes- $75,000
Open Weanling Colts and Fillies and all Yearling classes- $39,000
Amateur Jr Weanling Colt and Fillies classes- $33,333
Amateur Weanling Geldings- $30,000
Amateur Weanling DIY- $30,000
Amateur Weanling OBE- $12,000
Open Weanling Geldings- $20,000
Open 2-Year-Old classes- $25,000
Color division Amateur Weanling classes- $40,000
Amateur Yearling classes- $60,000
Amateur 2-Year-old classes- $30,000
Color Division Open Weanling classes- $37,500
Youth classes- $25,000
Color division amateur/open yearling classes- $25,000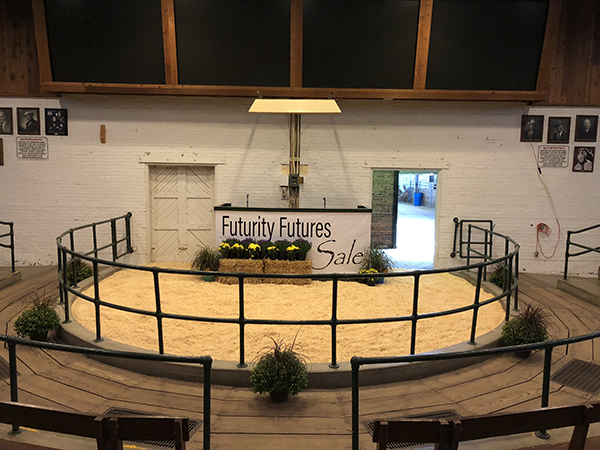 Futurity Futures Sale
The show begins on Tuesday with the Futurity Futures Sale, which will include World Champions, Futurity Champions, Futurity prospects, and mares in foal to some of the top stallions in the country. "We're excited for the Futurity Futures Sale tomorrow at 11:00 am," says Sale Coordinator Jennifer Anderson. "There is a super set of horses offered in the sale. We're set up and ready to go. There has been a lot of lookers so far, and the consignors are at their stalls waiting to show you their horses. Come by and take a look. You won't be disappointed. Register to buy in the sale office."
Classes begin on Wednesday with judges Rick Baker, Don Falcon, Steve Ferguson, Jodi Finkenbinder, Chip Knost, Mitch Leonarski, Tommy Manion, and Buddy Talbert officiating.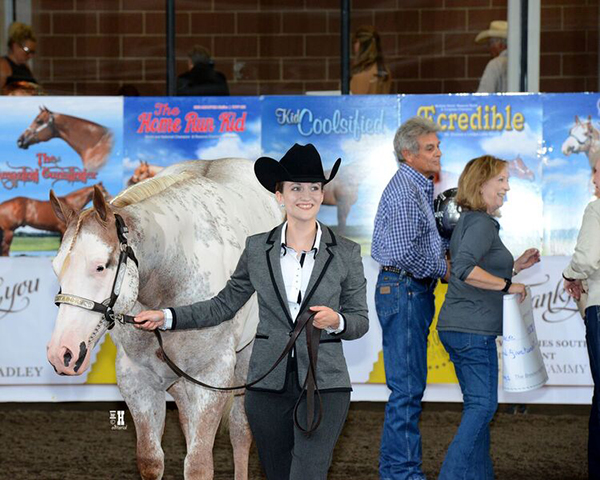 BHF-APHA Bonus Payout
The BHF has partnered with APHA for a $20,000 bonus payout that will reward the highest placing weanling foals competing at both the BHF and the APHA World Show. $20,000 will be paid out to weanling foals that compete at both the BHF and in Amateur Weanling Halter classes at the Fall World Show. The payout will be awarded based on final placings at the APHA World Show.
Trailer Awards
Like in years past, Gary and Tammy Raak and Twin Cities South Trailers will be awarding a year's use of a horse trailer to two amateur competitors at the show. One year's use of a trailer will be presented to the amateur exhibitor that accumulates the most points at the show, and one year's use of a trailer will be presented to the amateur exhibitor with the most points in open classes and color division amateur and open classes at the show.
Gary Gordon Trophy
A special addition to the show this year is the Gary Gordon Memorial Trophy that will be awarded to the winner of Amateur Yearling Mares in honor of the late Gary Gordon. The traveling trophy will be presented every year at the show.
By: Brittany Bevis/Equine Chronicle